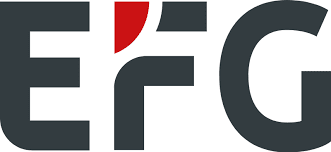 Creating New Headshots for the team at EFG Asset Management
Introducing EFG Asset Management.
We photographed the team of EFG in two session at our studio to provide a consistant type of setting. We used the natural light from our large windows at the main light source and bounce and flag cards to modify the light.
About EFG
"Smart strategies for thoughtful investors. Better investment decisions, informed by rigorous, proprietary macro-economic research and market analysis." Website
For companies that are growing and hiring staff, consistent looking company headshots is key to a website presentation and the professionalism of your business.
View Company Headshots to view more examples or to learn about booking team sessions.
Interested in Working Together?